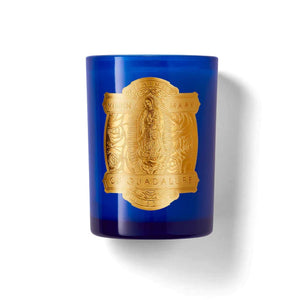 Hail Mary, full of grace, the Lord is with thee. Blessed art thou amongst women,
and blessed is the fruit of thy womb, Jesus. Holy Mary, Mother of God, pray for us sinners, now and at the hour of our death. Amen.
Each candle comes with a prayer to the patron saint, holy oil as part of the wax, and a prayer coin embedded into the candle. Before the first lighting, read out loud the prayer to the patron saint, then light the candle. Once the wax has burned all the way down after many uses, remove the coin at the bottom and keep it in your wallet, purse, or car - or bury it in your yard as a way of blessing the entire household.
14 oz. (10.5 oz. pour), ~80 hour burn time
Measures 4" H x 3" D