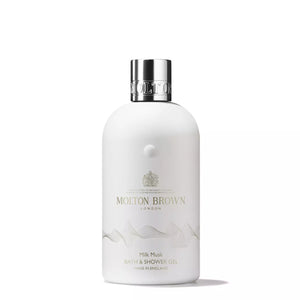 Nurture mind and spirit with this body wash, a unique envelopment of luscious pear, sensual musk and heartening white cedarwood. For a full sensory experience of comfort, it's housed in a soft-touch tactile bottle, elegantly printed with gold threads.
Spun golden shards of sunlight bathe a timeless embrace. A tender clasp of hands and a cashmere-soft kiss. Joyous bundles of down create blissful warmth, scented with silvery musk and cossetting vanilla. Nourish your senses with a pure, olfactive union.
Pure. Gentle. Comforting.