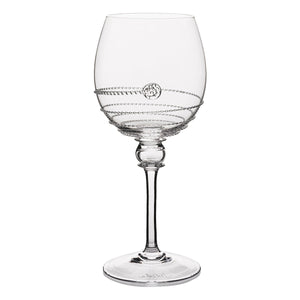 From Juliska's Amalia Collection - The rounded globe and larger capacity of our Amalia Full Body White Wine Glass allows your rich Chardonnays and dry Rieslings to express their intensity and diverse layers of fragrances. Cheers!
Measurements: 4.0"W x 8.5"H x 4.0"L
Made in: Czech Republic
Made of: Glass
Volume: 15.0 Oz.